---
News from Audio Fidelty

The one and only
"Bad Company"
Street Date: February 14, 2006
THE 8 MONTH DEAL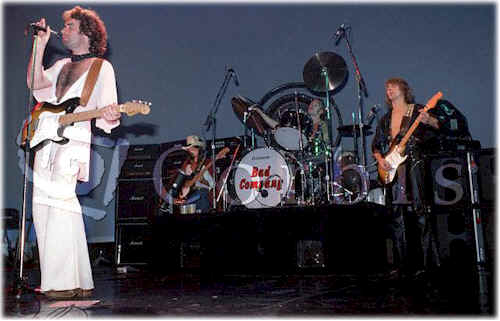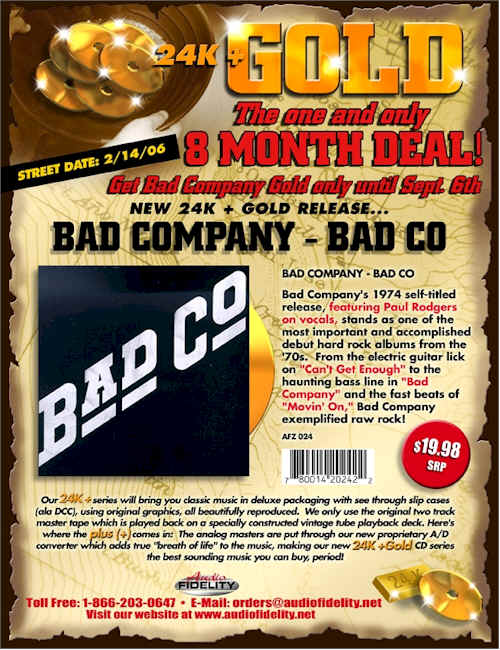 ---
Beau writes.........
I was born in the ATL and I still live here dammit. I was on my daddy's shoulders when we marched for civil rights and no more Viet Nam War and damn I am old. My mom worked for Coretta and Martin Luther King Jr., my dad worked for SCLC, I've met Stevie Ray Vaughan and told him he is a God. I've done lots of stuff in my life, but it's all been accidental or coincidental.
There are very few things in my life that I set out to do, and then actually fully accomplished... my kids, my wife, and this damn music. When I was 7 I knew I was going to rock. I loved the Jackson 5 and Stevie Wonder and the Rolling Stones and then when I went all teen and shit, I knew even more that, no matter what I did with my life, it would include me, on a stage, with a guitar in my hand.
I'm not saying that, at 15, I knew I'd be playing this kind of music. At the time, I think, my goal was to rock "My Sharona" for two hours straight. What the hell did I know? I digress.
My point here is that, no matter whatever happens to me, I'm here. I did my thing. I could stop playing tomorrow and I wouldn't complain too much because of the blast I've had with my life. Why am I suddenly writing this like I've got cancer? I don't have cancer. I think I'm just at this odd crossroads in my life right now.
I love this music. Love it. That's all I'm saying.
UNH! is the first solo CD by Beau Hall. Recorded at Exocet Studios in Atlanta, produced by Beau and Matthew Knights.
Please Listen to tracks here
Buy here if you dig it & check out Beau's Myspace here
---
Highly Recommend - Lucy
Dean Howard - Volume One
Bio
Born: 7.5.1961
SE London
Dean Howard picked up a guitar for the first time when he was a boy aged eleven. He was hooked! Not to put too fine a point on it & in the words of the song by Foreigner "he didn't know how to play it but he knew for sure"
Deans first real foray into the world of music & band life was with BLACK ALICE AN Australian heavy metal band from perth,this was short lived & was also an introduction to the joys of air travel. "not something I enjoyed I have to admit" Says Dean now.
This was followed by some session work for ' Right Said Fred' (this was before they became known by that name).Then in 1987 he got a break when he joined T'Pau.
Now, T'pau burst onto the music scene in 1987 with the hits 'Heart & Soul' & 'China in your hand' in the UK & US charts, both songs being lifted from their debut album 'Bridge Of Spies,' Dean, although not a member of the band on the release of the album, was quickly recruited as full time guitarist! Mainly because Carol Decker recognized the need for a harder edge to their sound in the live arena.
When T'Pau disbanded, Dean's reputation had grown & had also transcended genres so when none other than Ian Gillan of DEEP PURPLE gave him a call, saying he was looking to put a touring band together & record some demos & would Dean be interested the answer was of course, yes! The resulting band was christened REPO DEPO & some demos were indeed committed to tape. These songs are yet to see the light of day it has to be said but with 'GILLAN'S INN' due to hit the racks in 2006 who knows!
Dean worked with Ian Gillan for the best part of a year forging a friendship that endures to this day. When Ian returned to Deep Purple it was time to branch out alone & with a band that Dean felt had the makings of becoming "what I really wanted" so in 1995 Dean formed the band 'The Herbs' with bassist extraordinaire Russell Kennedy. This band recorded one album and undertook three European tours. Sadly nothing else was to come of this.
In 1996 with a growing reputation he again had a call from a stellar name, BAD COMPANY !! It seemed that they were a man down for the American leg of their tour & would Dean like to help them out for a 13 week stint? The answer was again a resounding yes!
So it was off, for, in Deans words " A blast" But when Simon Kirke decided to take some time off, Dean took this as a perfect opportunity to spend more time with his family, however the break turned out to be longer than anyone imagined it would be!
EIGHT YEARS to be precise!
2004 saw the welcome return OF DEAN Howard & the inception of The Dean Howard Band.
An acclaimed debut album was recorded which features guest vocalists of some repute, namely IAN GILLAN,TOBY JEPSON & DANNY BOWES OF THUNDER! The album was promptly awarded seven out of ten by CLASSIC ROCK magazine also the opening slot on the DEEP PURPLE,PETER FRAMPTON & THUNDER TOUR was offered & duly accepted.
A busy period indeed for the new band.
the future looks bright for Dean Howard again, he is set to guest on Ian Gillan's forthcoming album', which is in celebration of the great mans career on the road & includes some of the great artists he has worked with in that time, Dean is included in such dignified company on merit.
Lee Barnett
Decemebr 05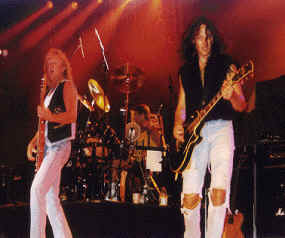 Bad Company 1996
---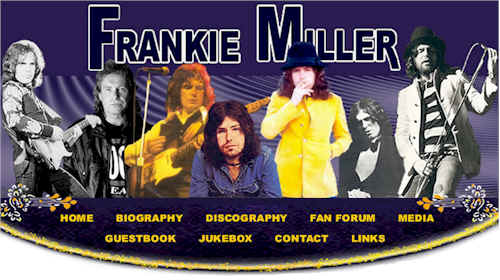 ---
Two Amazing cds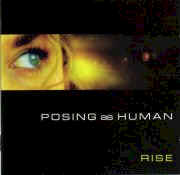 4/5
Multi-instrumentalist, Gerry Geoghegan is the band's guitarist and has an amazing CV, which spans Rock, Folk and most contemporary forms of music to be found in Scotland today. His playing is magical, full of feeling as well as being powerful and steeped in his ever-changing eclectic taste.
Elaine McCombe's bass playing, which is driving and full of subtlety, complements this. Elaine originally played with the Glasgow-based, all-girl Folk group Tullibardine. She also plays guitar when RISE performs live, as well as providing lovely vocal harmonies.
Kris Manvell has been in the engine room of many Rock and Punk bands on the London circuit. Kris plays drums and percussion on the album as well as some keyboard noodling.
The band's sound is given cohesion and meaning by the stunning vocals of Debbie Dawson. Debbie brings genuine feeling to the songs and her performance is passionate and beautiful. The band is the perfect vehicle for her voice.
---
---
THE DUKE IN THE UK
---
---
---
---
Schooled in Blues, Rock, and Jazz, he is able to improvise wtih the best of them.
able to master the fret board and begin the quest of developing
his own unique style
Let's keep an eye our for young Brett !!!!!
for encouragement.
---

John Halsey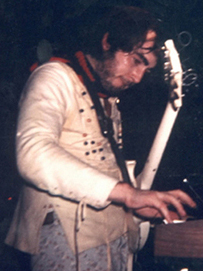 ---
SAT 12TH NOVEMBER 2005

THE LED FREE EXPERIENCE

Featuring FRED ZEPPELIN, ARE YOU EXPERIENCED and FREE AT LAST

WULFRUN HALL

Tickets : £10.00 Tickets here on line

(Booking fees may apply to non-cash ticket sales, including online sales)

Doors open at 7:00pm!

Directions
Wolverhampton is situated and clearly sign posted from the M6 motorway.
Travelling from the South leave at Junction 10 and from the North Junction 13 ,
proceed to the town centre , where the Civic Hall and Civic Centre (adjacent buildings) are clearly sign posted.
---
FOR IMMEDIATE RELEASE:


USA 3000 JETS EMBLAZONED
WITH RON WOOD'S COVER ART
OF THE JONES GANG'S DEBUT ANY DAY NOW AMONG
THE FIRST TO EVACUATE AMERICAN VICTIMS
OF HURRICANE WILMA FROM CANCUN
* * *
The Jones Gang's Label, AAO/Reality, Is A Marketing Partner
With The East Coast Based Airline, Whose Prompt Action
Inspires Major American Carriers To Follow Suit
The three members of The Jones Gang, the pop/rock supergroup whose hit single "Angel" is currently in the upper reaches of several major music charts, may be a Pond away in Great Britain, but jets bearing their likeness on the fuselage and the tail were among the first to evacuate Americans from the hurricane stricken Mexican resort city of Cancun.
The band's record label, AAO Music/Reality, is partner in a joint marketing venture with USA 3000, the East Coast based airlines who put 13 flights into Cancun yesterday to evacuate 1,830 tourists who were on holiday there when Hurricane Wilma struck, devastating the popular Caribbean vacation destination. Evacuees were flown to various cities around the country. In the wake of USA 3000's efforts, several major American carriers quickly followed suit. American Airlines has sent five flights in today, October 26.
"We are proud to be involved with this wonderful airline which is making such an important difference in this time of great distress," says Kenney Jones, the band's founder, a legend in British rock circles by virtue of his longtime associations with The Small Faces, The Faces and The Who. "Even though we are far away, our thoughts and prayers go out to the victims of this terrible tragedy. We're pleased that planes with our image are being employed in such a crucial humanitarian effort. The Jones Gang is very much with them in spirit."
To help promote The Jones Gang's debut recording Any Day Now, AAO Music partnered with the Philly-based USA 3000 Airlines to emblazon the band's album cover on all of its 14 aircraft. The group's logo and album title appear on the tail, while the drawing of the band by legendary guitarist (and guest on the project) Ron Woods appears on the fuselage. The label is also partnered for the marketing push with Trans World Entertainment, the largest music retailer in the U.S.
"Angel" is the first single released The Jones Gang, whose members also include Rick Wills (Foreigner, Peter Frampton's Camel) and singer Robert Hart (Bad Company). The song is currently enjoying major chart success, perched at #1 on ACQB, #38 on Billboard's Adult Contemporary Radio chart
and #2 on Billboard's Hot 100 Singles Sales Chart.
# # #
---
Congratulations to
Mike Martin and The Duke and the band from Atlanta
See this awesome footage
Check out some behind-the-scenes footage from Fozzy's first-ever tour of Australia.
Taken from Rich's own footage and edited by The Duke himself!
Press here
---
Many of our readers of Allrightnow are talented themselves.!!!
Each few weeks I will feature some of our PAUL RODGERS fans
If you wish to be included, send me your details and hopefuly we can feature you too. !!
Be warned - I do have a waiting list
But who's in a hurry ?
Enjoy Fan Spotlight No. 1
Paul Rodgers fan Kevin from London
the press and live music fans alike, and subsequently gained air time on both radio one and independent radio stations.
---
for fans travelling to ARUBA to see QPR
---
---
Allrightnow.com Welcomes
ECHOLYN were my favorite local band in Philidelphia in the 80s
I used to drag :-) Rob to the local gigs to see them.
Reviews welcome
---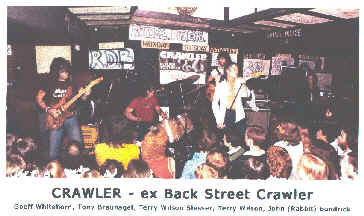 ---

Burnin' Sky is brought to you by: Johnny Law, Jeff Merrill,
Gary Lightning and Jeff Flanders
of Rock'em Right Entertainment
Next gig:-
Doc's Landing: October 1st, 2005 Oakdale, MN
w/special guest: "EXPECTING FRANK" (vareiety rock band)
---
This was your entry in our Meeting place
Let us know you are safe
Thank you Marty
LUCY & ROB
Marty from Mississippi.
"Let me just say how wonderful I think the site is. Y'all have done a really great job with it. I am a huge Bad Co fan and have all their CD's. I would just like to meet other people who have the same interest as I do of the best group of all time and one of the best voices of all time in Paul Rodgers. Thanks so much, Rob and Lucy, for giving us fans of them a chance to share the greatness they are
---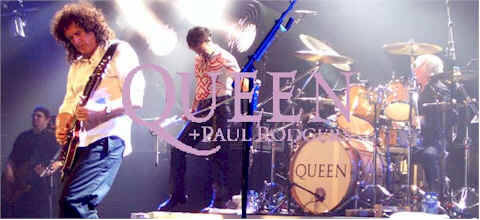 LUCY & SAMARA (MY DAUGHTER) WILL BE ATTENDING THE
QUEEN + PR show in New Jersey.
For those attending drop me an email and we can all meet up at
the venue. Suggestions for meeting place are welcome.
---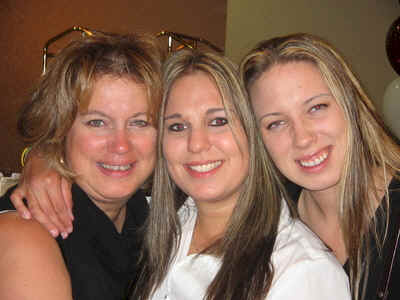 ---
---
Free Tribute band
"FREEWAY"
Freeway will be appearing at Newcastle City Hall UK on 9 December 2005
as part of a Christmas rock concert also featuring Black Rose (Thin Lizzy tribute)
and The Force.
If anyone wants information or tickets, they should contact John
jdbfal@aol.com
.
Tickets are £12 each.
---



Paul Rodgers T-Shirt,

available in three sizes - Girls Medium, Mens Medium, Large and X-Large.
Price £20.00
PR Tour Shirt now available
---
Electric Shades of Blue
*******************************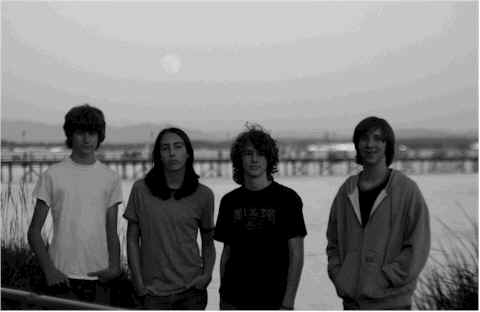 Saturday, August 27th, 8:00 PM
ESB will be the special guest of Brett Michaels - lead singer for Poison!
Napavine Amphitheater
Tickets available here!
Saturday, September 10th, 3:00 PM!
Bellingham Public Market Grand Opening
1530 Cornwall Avenue, downtown Bellingham - free concert!!
---
THE JONES GANG EARLY REVIEWS:07/05
The Jones Gang album may be one of the most complete Pop/Rock albums I've heard in quite a while. It just proves that great artists are still making great music
Mark LaSpina - FMQB
The Jones Gang, with their debut album Any Day Now, prove that rock isn't dead. Drummer Kenney Jones, singer-guitarist Robert Hart, and bassist Rick Wills have made the kind of record you don't hear too much anymore -- one with great songs, great playing, and great execution, and without the kind of modern studio trickery that passes for craft.

With their respective pedigrees -- Jones with The Small Faces, The Faces, The Who, and The Law; Hart as Paul Rodgers's replacement in Bad Company; and Wills with Frampton's Camel, Foreigner, and latter-day Bad Company and Small Faces lineups -- you'd expect a certain amount of professionalism, since they've written and recorded some of the best-known tracks in rock history. However, the combination of these men, along with special guests including Bad Company lead guitarist Dave "Bucket" Colwell and Jones's mates from The Faces, guitarist Ron Wood and keyboardist Ian McLagan, is much more than the sum of its parts. They have managed to make music that is both familiar and current. And they do this without any misguided attempt at forcing modern sounds or production elements into the mix.

Simply put, Any Day Now is a great album. And if The Jones Gang is this good out of the blocks, I can hardly wait to see what comes next.


Bruce Simon
Head Writer/Classic Rock Format Manager
Launch Radio Networks
New York
ALSO

EARLY REVIEW QUOTE FROM GUITAR PLAYER MAGAZINE

"All the vibe, sweat, and supreme guitar ferocity of transcendent rock."
"Melodic, surprising, and inspirational the way great rock USED to be!"

"Great songs, fabulous production, and kick-ass guitars. How many ways
canwe say we love this!"

"Soaring and passionate. An almost cinematic experience of sound."

"All the balls, attitude, and soaring passion of great rock and roll --
and
the guitars RULE!"
Jones Gang arrival clip on USA 3000
---