---
King Karma in the movies!!
KING KARMA songs, 'Devil's Road' and 'I'm Listening' are in the upcoming movie, 'BLOODSUCKERS'. Joe Lando (Alien Nation: The Enemy Within and Star Trek IV: The Voyage Home) and Michael Ironside (Total Recall, Starship Troopers and TV's SeaQuest DSV) star in this high-tech adventure about intergalactic vampire-hunters. The movie is set to premier on July 30th in the US on the SCI-FI_Channel at 9:00pm Eastern Time. KK's song 'Devil's Road' will be heard during scenes in the movie and 'I'm Listening' has been slated as the movie's ending theme song.
---
BREAKING NEWS! Tom Guerra has recently interviewed former Free bassist and songwriter Andy Fraser (who wrote "All Right Now" as well as many other classic hits) for an upcoming Vintage Guitar magazine.
---
British rock group - The Jones Gang - Kenney Jones ( The Small Faces,
The Faces, The Who ), Rick Wills ( Foreigner, Peter Frampton's Camel, Bad
Company ) & Robert Hart( Bad Company ) are proud to have their track
"Angel" from their
upcoming album "Any Day
Now" supporting the American Venteran Spouse award - visit
www.avashow.com
for more

---
DUKE/FOZZY/STOCK MOJO UK TOUR

Lucy's asked us to give you all an up date on her travels to and around London, so here goes.
After arrival on the wednesday morning, Lucy spent a few days relaxing and re -covering from jet lag and with us follows the election news.
On the friday the four of us took a ride out to a little pub near Kingston to see blues guitar legend Papa George, after meeting Lucy, Papa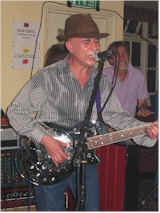 whipped the packed pub up a storm, aided on a few songs by vocalist Val from Bad Influence, Lucy also catches up with a friend she hasn't seen for many a year...
On the Saturday Lucy had decided to set off early in the day to do some shopping and attend the sound check of friends Fozzy and The Duke, because of a gig of my own to play, i had to miss todays events so Jo my wife and Lucy travelled alone.

Long sound checks over and passes secured, we went in search of food,planning to return in time for the Dukes set, fortunately we managed to get back early enough to catch the first band up, P.D.H.M, very energetic, very metal, the band were loving it and so was I.
As P.D.H.M drew their set to a close, Lucy secured her place in the photographers pit ready for the Duke.
The Duke was born to be on stage, totally mesmerising !, The Astoria house PA sound was frustrating, like a car stereo,booming bass making everything muddy.
Half way through the set ,security decided we shouldnt be in the pit and hoofed us out ! hope Lucy got some good pic's first, we watched the rest of Dukes fine set from the VIP lounge.
Next up were all girl band The Suffrajets,at this point Lucy went backstage while I stayed in the VIP area and chated to P.D.H.M (thanks for the CDs lads)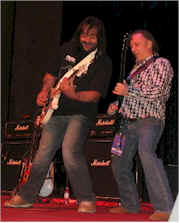 By the time FOZZY burst onto the stage, the audience were well up for it (i'm sure a few teeth were lost in the mosh pit) Fozzys theatrical antics were good fun, lots of bottled water was thrown into the sweaty audience, one bottle landing on the lighting console, oops !
P.D.H.M joined the fun on stage and was that the singer from Stuck Mojo i saw ?
One more text to keep AL updated and we were on our way.
On sunday i'm back with Lucy and good friend Kev, and its an early start for the Wembley Guitar Fair, at Wembley, (also appearing at Wembley was Jaz Lochrie and Phil Hilborne as seen on the left) as the Dukes performing before lunch, this is the first time I've seen the Duke,and what t a treat,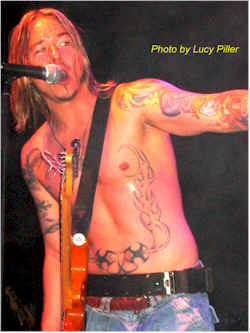 Lucy was right to rave about this guy, he rocks !!! Although for the first song the sound men have Dukes vocal down in the mix, the sound soon sorts itself out,not that,that stops the Duke and Band from giving a great and entertaining performance,including him kicking his shoes high up in the air !!! (you had to be there) we were then treated to a supprise performance by his band Stuck Mojo,with the addition of Bonz ? on vocals, this seriously rocked and the Duke moves like no one else i've seen, if you've not seen Stuck Mojo they have a kinda Faith No More vibe to them(i hope the Duke dont mind me saying this,as i gather,he has influenced a whole load of musicians himself)
How the Duke manages to jump around with a heavy les paul guitar around his neck, just amazes me,even when the strap comes off,i t dont stop this guy rocking, this set was worth the guitar show entrance fee alone, believe me ! and when i learnt that Stuck Mojo were playing at the borderline that night,i wondered if i could, talk Jo into coming with us for a 3rd night in a row.
The answer was a resounding yes !
If you've lasted reading this far, its worth the wait as Stuck Mojo put on one of the best performances I've seen this year, for many a year come to think of it.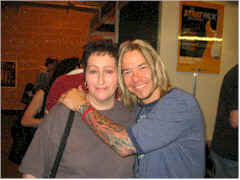 The Borderline was cram packed with fans of the Duke/Stuck Mojo and Fozzy etc, the sound here as usual was superb and there was some serious moshing and stage diving going on as well as appearances from members of P.D.H.M..and as the Duke asked all the audience to get up on stage at the end, it was total mayhem,the only downside was Lucy's camera ran out of power after only one shot ! but a least she did get some very good photos over this packed weekend.
If you ever get the chance to meet the Duke or see him perform, as we have, do it, you wont be dissapointed, he's also a very nice guy.
We said our goodbyes on the Monday morning as Lucy headed off on her next adventure to see PR and Queen, it was a blast of a weekend, thanks Lucy.
AL and Jo
---
Ebb-Tone
From sheffield UK
Ebb-Tone

Ebb-Tone is a four piece, with David Hall on Guitar and Lead Vocals We have our own versatile radio friendly style and sound with influences of country and indie mixed with rock and pop, which forms a diverse but unique outcome.
Take a listen and give me your opinion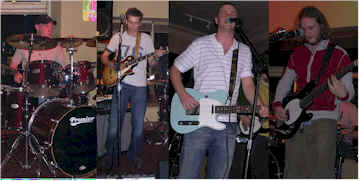 ---
Naked....and Finally Free - ANDY FRASER
"A Sheer Masterpiece"
Andy has produced some of the most bone-baringly honest
& emotional songs I have ever heard
Welcome back .......Andy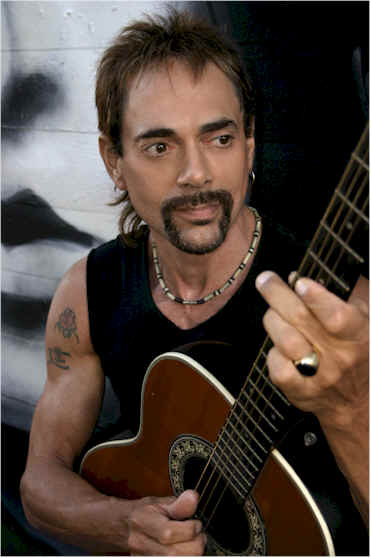 To be released Soon.......
Lucy Piller
---
Strat Pack: Live in Concert DVD -
Details to come where to order
The Crickets
- Peggy Sue (with Brian May)
- Maybe Baby (with Brian May)
- I Fought The Law (with Brian May)
- Oh Boy (with Brian May)
- That'll Be The Day (with Brian May & Ron Wood)

Hank Marvin
- The Rise And Fall Of Flingel Bunt
- Sleepwalk
- Apache

Theresa Anderson
- I'm On My Way
- Country Boy (with Albert Lee)

Mike Rutherford & Paul Carrack
- How Long
- All Along The Watchtower
- While My Guitar Gently Weeps
- I Can't Dance

Gary Moore
- Red House

Jamie Cullum
- Angel

Amy Winehouse
- Stronger Than Me

Pauk Rodgers
- Muddy Water Blues
- Drinking (featuring Jasmine & Steve Rodgers)
- Alright Now (with Brian May)
- Can't Get Enough (with Joe Walsh)

Joe Walsh
- Funk 49
- Life's Been Good
- Life In the Fast Lane
- Rocky Mountain Way

Phil Manzenera
- 6pm

Dave Gilmour
- Marooned
- Coming Back To Life
- Sorrow

Ronnie Wood
- Ohh La La

Finale (All Featured Performance)
- Stay With Me (with Brian May)
---
Richard Park Ward, aka The Duke
with Michael Martin
UK TOUR 05
Sunday 01.05.05
The Borderline, London, UK
Tix: GBP £8

Monday 02.05.05
Roadhouse, Manchester, UK
Tix: GBP £7

Tuesday 03.05.05
Old Angel, Nottingham, UK
Tix: GBP £7

Wednesday 04.05.05
Bar Academy, Birmingham, UK
Tix: GBP £6.50
Here some new tracks here http://www.thedukerocks.com/html/media.html
---