---
---
The gig was most enjoyable. The venue was a very quaint old seaside theatre, about 60 miles from where I live. DC started the night off by introducing the first act - a Hendrix tribute called Purple Haze. Well, the guy who was "Jimi" was pretty impressive - I'm not sure what nationality he was, possibly Vietnamese - and he was playing the "Hendrix" reversed Strat. He certainly had all the licks and the voice too, with some of the showmanship - playing with his teeth, etc. The drummer and bassist looked out of place, though - they hadn't really made much of an effort to dress the part, and the bass was some horrible modern thing - should have had a Fender Precision or something similar. Certainly, I could see "Jimi" getting a different rhythm section, because he really outshone his current pair. Right from the start, there were quite a few people dancing, which continued throughout the night.
Then it was announced that DC and David Kossoff would be hanging around on the floor to give people an opportunity to speak to them. I had planned to speak to DC, but I was just too shy - silly me. Then, David Kossoff got on the stage and said a little piece about his son and the history of the Paul Kossoff fund, before introducing Freed.
The band were asked to do a couple of encores and it was half past midnight before I left to drive back home through thick fog. OK, I'll try and remember what songs they played... Remember, Fire & Water, Mr Big, Don't Say You Love Me, All Right Now, Walk In My Shadow, The Hunter, I'll Be Creeping, Woman, Be My Friend, The Stealer, Songs of Yesterday.
By Andy Kneale UK
---
FREEWAY
The ultimate FREE tribute band
will be appearing at
THE ALEXANDRA
GRANGETOWN, SUNDERLAND
SATURDAY, 20th. March 2004
7:30 pm – 12:00 pm
Third annual event to
Celebrate the music of
PAUL KOSSOFF
with special guests
Tickets £5 available at 'The ALEXANDRA'
Tel. 0191 5672774
or contact John at jdbfal@aol.com
for further details.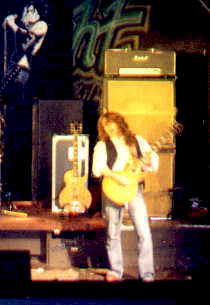 ---
Phil Hilborne
ALSO
Jaz Lochrie
---
---
---
---
---
---
IN SAN FRANCISCO
Thursday 26th Feb
---
PAUL RODGERS WILL BE PERFORMING
---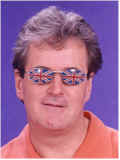 When a date and time is arranged, I'll announce it on the website.
---
New British tribute band touring now
will be launching their new website shortly
Great voice and Great Band !
More info to come
---
---
London Royal Albert Hall
Check ticket availability
Pop, Rock

One For The Road - The Ronnie Lane Memorial Concert
London Royal Albert Hall
08 Apr 2004

Paul Weller, Pete Townshend, Ocean Colour Scene, Ronnie Wood, Ronnie Lane's Slim Chance, Jones Gang (Kenny Jones band)

The Jones Gang - Gary Granger Robert Hart Kenny Jones and Rick Wills
---
---
---
I am thrilled to hear someone young who really knows how to write GREAT music and PLAY awesome guitar!!!Trafficker deserve big audiences and big venues. He will make it ..........
Lucy.
---
Judy Cain is a huge Free/Bad Company PR Fan.
She has been putting together all the signatures that
were sent to me to add to the RRHF voting board
She also has recently written a rock and roll book called
months. (more news on the book when it comes out)
Judy and I received many votes for sending off to the
ROCK AND ROLL HALL OF FAME
and we are still collecting them, so keep mailing them in
There is now a home for the votes. See the link below.
We can do it.
If you still haven't signed in, do it now !!!!!!
---
---
Dates listed below
---
---
A show took place on Sunday 4th January 2004
front man Robert Hart, bass Rick Wills (both from Bad Co), keyboards player from Big Country,
2 guitarists (one from Bad Co - Dave Bucket Colwell & one from Rod Stewart's band).
MC was the famous Bob Harris also Quite a few celebs in the audience including Patti Clapton & Geoff Whitehorn.
---
---
All video clips require Windows Media Player.
---
Derek previously played with Ted Nugent.
All video clips require Windows Media Player.
---
This video clip requires Windows Media Player.
---
Please note that all songs were performed without rehearsals.
All video clips require Windows Media Player.
---
This is our first attempt to show you some of the artists on Allrightnow.com. As time goes on, we hope to improve the sound quality. More video clips to come.
All video clips require Windows Media Player.
---