NOW Tour UK 97
Thursday 20th Feb. Cambridge Corn Exchange
I had been in England only about 24 hours after arriving from Baltimore. It was early afternoon and we headed down to the Corn Exchange. I was staying with a FAS friend, Pete Foster and his family. Pete & I arrived at the venue, it was all quiet, not many people about. I spoke to a few members of the crew, then met Steve Croxford (really nice guy). Now I understand why Paul Rodgers is so happy with him, he works so hard. I had watched him through the concerts and he gives it all to perfect everything. Anyway, after our chat, we headed off home to prepare ourselves for this great awaited evening. When we returned to the Corn Exchange later looking at the people around I didn't feel too old! Most of the crowd were around my age: around 26 (grin).....
Pete had a seat upstairs with his wife and I had a ticket for the standing section downstairs. I felt quite lonely on my own, but then I saw this guy looking at me from the front, he shouted over to me, "Are you Lucy Piller?" I replied, "Yes." He called me over to the front and told me he was Doug Stevens. I did remember his name from the FAS. We had a great chat just before the concert then the show was about to begin. I will not go into detail about the gigs as David Clayton does such a great job of this. It's always a joy to read his reviews............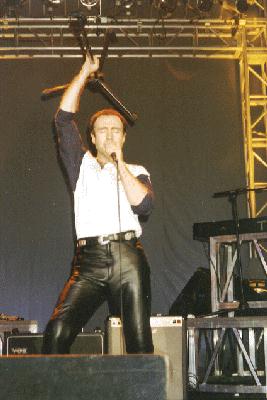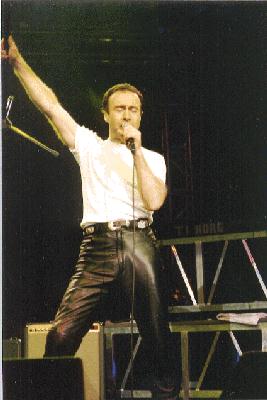 During the concert, I occasionally looked behind me. It was sheer bliss to see the fans enjoying themselves, I didn't want it to end. I was just in a trance during and after the gig. Being jetlagged didn't help. What more can I say!! In fact, I have been home in the US for four days now, and I still feel the same.
This Cambridge concert was the best one for me. I just wanted them to play forever!!!!!!
Thursday 27th Feb Forum. London.
The gig was starting at 8.45. I had plans to pick up Wolfgang Obermayer (host of the FREE & BAD CO homepage) who was arriving from Vienna, Austria. I had a plan to put his suitcase somewhere safe during the concert. My plan fell through and he had to keep the suitcase with him. During the afternoon, I popped along to the venue (dingy place). Made my way upstairs the venue to try to meet David Clayton, I didn't want to fly 3000 miles, go to the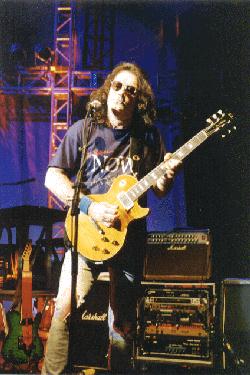 same concert as him, then not meet him........ In a tiny room, I found David Clayton typing in his note book. The room was so small you couldn't swing a cat! We chatted a while and in walked Jaz, who I had never met before. What a nice bloke he was, then in walked Jim and Geoff.
"Watcha Lucy. Thought I saw you the other night at the front", Geoff said. Then they all took off to rehearsals, I headed off to the airport to pick up Wolfgang. He was arriving at Heathrow at 7.50pm. The gig was starting at 8.45. I knew we would miss half of it. Eventually, he arrived at 8.25. We tried to get to the gig as soon as possible. Remember we are running around with Wolfi's suitcase. He really didn't want to take it, but I was missing the gig, I told him just take it with.
Can you imagine arriving at the gig, They are looking for camera's and we turn up with a large suitcase. At the entrance of the Forum they asked what was in it. I told them we just arrived from the airport. "Don't bother with a search, you're making me miss the concert." They let us in with the case. Looked real funny, us two trying to get to the front of the stage with a suitcase. But I didn't care. We made it, we saw Doug at the front and then we settled down. This was the first time Wolfgang had seen Paul Live on Stage. A real treat for him. What!
Two down, one to go.
Friday 28th Feb Shepherds Bush
Arrived at this venue late afternoon, went for a drink to the local with Wolfi, then Doug came looking for us. We were behaving like teenages . We wanted to line up extra early, in case we missed something. Doug did meet the band briefly outside the venue, but Paul was not there. He was most likely still in the Hotel taking in some beauty sleep. And by the look of him, he's getting plenty of it!! Sleep, that is...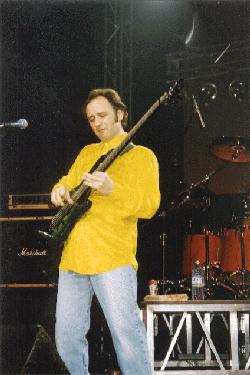 While waiting for the doors to open David Clayton and Geoff Whitehorn came out said a "Hello" and then went off to the pub for a quick drink. Then it was time. Doors opened, Wolf and Doug headed down to the front of the stage, usual thing. I had hung around the entrance to see someone. Each time I went from one area to another, I was searched. They were looking for cameras. If you had a camera, then you had to turn it in before entering the gig. Lucky enough, I had this digital camera planted in my forehead which comes in handy at all the gigs!!!!!!
It was just incredible, a few minor sound problems at first but then Paul had sorted them out. Each song just blew me away. As he sung, I would close my eyes and I drifted back to 1969 when I first saw him. How incredible it felt. The sound and feeling in Paul's voice was getting stronger and stronger. "How much better could this gig get?", I thought. I cannot think of words to describe Geoff's guitar work. Then Jaz's bass, it was just brilliant. I had tears in my eyes, felt stupid until I saw the person next to me also with tears. What was happening here?!?!
I have played Paul's music now almost 28 years, almost every day. I felt Paul was part of my family. In fact, he is family.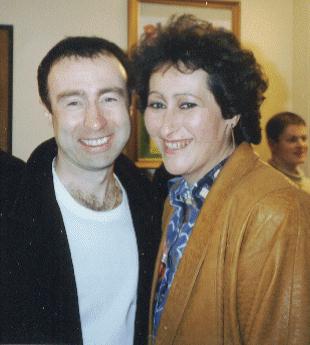 Paul, Geoff, Jaz & Jim -- have a wonderful tour.
Enjoy every moment of it. I know you will. See you when you visit the States.