Bad Company is one of a handful of bands that literally define Rock and Roll. For 21 years, Bad Company has epitomized a style that values song form and the band concept over the particular of individual solo careers. In the process, Bad Co built itself into one of rock?s most durable and popular touring acts, providing the standard by which such disparate groups as Lynyrd Skynyrd, Bon Jovi and the Black Crowes have publicly measured themselves.

Since its inception in 1974, Bad Co has carried the banner for hard rock in its most intense, forceful identity. Anchored by two of the finest players of their generation, guitarist MICK RALPHS and drummer SIMON KIRKE, the band built its reputation on the strength of an approach to songwriting that stressed the unity of the sound ahead of visual or instrumental flashiness.

"Bad Company," says Ralphs, "is more important than any individual in it."

This simple, straightforward approach is the distillation of Rock and Roll's most potent qualities. Such formal clarity has allowed the group to weather the disruptive forces of constantly-changing pop fads, the visual distractions of the video age and the inevitable personnel changes that occur in the lifetime of any band that has made it as far as Bad Company.

Bad Company's fidelity to its musical ideals has led to a brilliant new album Company of Strangers, that appears destined to take its place alongside the early classic Bad Company, STRAIGHT SHOOTER and RUN WITH THE PACK. Ralphs and Kirke have assembled the strongest Bad Company lineup for this record since the band's first incarnation as a supergroup fronted by Kirke?s Bandmate from FREE, singer PAUL RODGERS.

New vocalist ROBERT HART is a husky-throated blues shouter in that great English Rock and Roll tradition. HART is talented enough to challenge RODGERS' stylistic legacy head on, openly acknowledging the influence while bringing in enough technique and emotion to establish his own identity within it.

HART fits the bill so well that radio listeners previewing the album mistook him for RODGERS.

"I know people are going to compare me to PAUL, which is very nice," says HART. "I took a lot of influence from him when I was a kid learning stuff. I?m flattered that people compare me to him because I was always a big fan of his work."

Dave Bucket Colwell, a guitarist and songwriter who's been a sidekick of Ralphs since the early 80?s and former Foreigner Bassist Rick Wills complete Bad Company's formidable new lineup.

COMPANY OF STRANGERS is really the third phase of the BAD COMPANY story. The band's 1974 debut BAD COMPANY was the most anticipated album of the year. Rolling Stone devoted the lead review of its August 29th, 1974 issue to the record, which edged out Eric Clapton's classic 461 Ocean Boulevard for the honor. Ever since news of its inception leaked around the industry, BAD COMPANY was the hottest of commodities. Atlantic Records President Ahmet Ertegun called BAD COMPANY the most sought-after new group by record companies over the previous five years. BAD COMPANY became the first signing of LED ZEPPELIN'S Atlantic subsidiary Label, SWAN SONG, with Led Zeppelin Manager Peter Grant directing the band's career.

The debut album and its smash hit single CAN'T GET ENOUGH rocketed to number one in the UK and followed suit around the world, earning BAD COMPANY universal accolades as Best New Group of 1974.

"We were very much the flavor of the month in England," said Kirke. "We came from three very influential groups, FREE, MOTT THE HOOPLE and KING CRIMSON. It was a supergroup in the real sense of the word."

Kirke had moved to London at age 17 and soon hooked up with Rodgers to form FREE. FREE hit it big in 1969 on the strength of the hit single ALL RIGHT NOW and built up to headlining North American tours in the early ?70s. The band recorded five albums and attained legendary status before breaking up over creative differences in 1972.

Meanwhile, RALPHS had teamed up with Ian Hunter to form MOTT THE HOOPLE in 1969. Ralphs quickly became the band?s driving force with his gutsy, aggressive guitar style and a songwriting genius that produced such classics as ROCK AND ROLL QUEEN and READY FOR LOVE.

"I used to be a fan of Mick when he was in MOTT THE HOOPLE," recalls Bucket, "I first saw them at the Lyceum in London. MICK was playing a Les Paul Junior. He was never a particularly fast player, it was a combination of his sound, which was one of the fiercest guitar sounds I?d ever heard and his choice of notes. I tried to play like him, got the same guitar, the same sort of boots."

Despite critical acclaim, MOTT THE HOOPLE struggled commercially until teaming up with DAVID BOWIE, who wrote the hit single ALL THE YOUNG DUDES for them. BOWIE?S influence turned MOTT into a glam rock band and Ralphs decided to leave even though MOTT was at the height of its popularity.

RALPHS? decision was based on his developing collaboration with RODGERS. "Paul had a group called PEACE," explains Ralphs, "we did a tour together, MOTT THE HOOPLE and PEACE, and I used to go out a lot and watch Paul. We used to get together in common musically. I got to talking to Paul and he felt a bit like me; we were both in situations where we weren't entirely a liberty to do what we wanted to do."

At the time, Ralphs' decision was a bold move, but it paid off handsomely. "People said I was stupid to leave something like that and I suppose it was a pretty heavy decision," he says, "but I just felt that what I was getting into with Paul was more worthwhile. To have continued would have been compromising for me. I wanted to play a ballsier kind of Rock and Roll and for me, BAD COMPANY was much more satisfying."

Kirke returned from his post FREE hiatus and joined forces with Ralphs and Rodgers, Bassist BOZ BURELL who was doing a session work after a stint with KING CRIMSON, completed the lineup.

BAD COMPANY ruled the airwaves and the concert stages as the ?70s wore on, becoming one of the most sought-after live acts in the business. By their second US Tour in 1975, they were selling out all performances. The second album STRAIGHT SHOOTER remained in the Top Five for over a month and produced another Top 10 single, FEEL LIKE MAKIN LOVE. In 1976, the third Album RUN WITH THE PACK was certified Gold only two weeks after the release and remained on the charts for nine months. Ralphs' LIVE FOR THE MUSIC from that album became a statement of purpose for BAD COMPANY.

"The band's continued doing of big arenas was intense," says Kirke, "I think in a way it did a lot to crush the original BAD COMPANY. We actually created this monster which kind of got out of control and we lived in fear of our lives a lot of the time. We had quite a few death threats."

"By the end of the ?70s the crowds were getting out of control, fueled by a lot of drink and downs. I?ll never forget the huge human waves coming at us once the stage lights went up, and the cherry bombs, you never knew where they were coming from."

"On the last tour we were bombarded by cherry bombs every night. By the time we got to Atlanta we were nervous wrecks, literally shell-shocked. We were in the middle of a song and one landed right next to me. I saw it land and it blew me off the drum stool. I said that's it and we all left the stage. The crowd went absolutely berserk."

"We found ourselves playing to a mob night after night. It wasn't really conducive to playing good music and getting on with each other."

"The final blow to the original Bad Company lineup came when LED ZEPPELIN drummer JOHN BONHAM died. John's dying and the subsequent breakup of LED ZEPPELIN and its emotional impact on our manager Peter Grant, lead to everything falling apart around us."

"One by one, the artists under his management were invoking a contract clause and leaving. Robert PLANT was the first to leave Peter Grant's auspices then Jimmy Page, Paul followed suit. We had individual contracts as well as group contracts. So it all fell apart and you just have to get on with life."

After the breakup, Ralphs, Kirke and Burrell all went their separate ways. Ralphs eagerly pursued a solo project, giving Bucket a chance to work with his mentor in the process.

"Mick was putting together a band and I got an audition," recalls Bucket, "it was pretty scary. When I got there, it was just the bass player and the drummer. Mick wasn't ever there. The tour manager put on two songs and said: 'Can you play these?' I sat there with all these other guitar players. Snowy White and guys from THIN LIZZY and MOTORHEAD. I plugged in and played these two songs and everybody burst out laughing. I said: 'God, what have I done?' and the drummer said: 'No we're just laughing because you're exactly the same as Mick.' I was with Mick for about a year. We only did six shows but it was real good fun."

Mick recorded an album but the record company really wanted to get Bad Company back together. Mick finally got a call from DAVID GILMOUR, who he's real good friend with and went out on the road with him.

Kirke became involved with a Group called Wildlife that recorded an album and toured but never caught on.

"Through 1984 I didn't do that much," says Kirke, "we all tried our various things. Atlantic was watching us from a distance, keeping tabs. The attitude was 'Lets get the band back together, like the Blues Brothers.' Ahmet phoned me and said: 'Listen, Rodgers is gone, he's gonna form the Firm, why don't you guys get back together with a new singer?' I said: 'Let's give it a shot. I?ll know in a few months whether it will work or not."

"So we recruited BRIAN HOWE. He was young, full of beans and enthusiastic. After a couple of rehearsals we thought this is great. And off we went on a second round."

It was the mid '80s and BAD COMPANY re-entered a music world that had been completely transformed by MTV and a new generation of recording techniques. The 1986 album FAME AND FORTUNE presented a new, synthesizer-augmented BAD COMPANY sound.

"It worked on record but when it came to the stage we found that the register of the synthesizers was leaving very little room for Mick to work with," says Kirke. "After a tour it wasn't happening, then producer Terry Thomas came in and we got along very well. He told us to get rid of the keyboard, which endeared him to us right away."

By the time of the next album, DANGEROUS AGE, Burrell had left the band, beginning a personnel turnover that didn't solidify until two years ago when the current lineup was completed. 1990?s HOLY WATER was a successful album but it wasn't recorded by the entire touring band, creating a certain amount of divisiveness.

"We haven't really had a permanent bassist since Boz left until Rick Wills," says Kirke, "Steve Price toured with us for a couple of years. Felix Krish was a session bassist on HOLY WATER, Terry didn't think the bass player we had at the time was good enough to record. In retrospect, I think it was a bad move but it didn't affect the record. When the chips were down it didn't matter who was playing bass, we just got on with it. Ask the STONES." [Read about Paul Cullen, bass player with Bad Company.]

By the time of the last session with HOWE, HERE COMES TROUBLE, BAD COMPANY was in need of an overhaul. "It hadn't moved on from HOLY WATER," says Kirke, "those Songs could have come from the same sessions."

Bucket had been brought back into the band and stayed on to help form the nucleus of the BAD COMPANY.

"Rick Wills left FOREIGNER about two years ago, right around the time we were going through a major shakeup," says Kirke. "I've known him for years he's very much a contemporary of mine. I asked him if he'd like to play and he said he'd love to. We had a tryout and I knew right away it was going to work. He's from the same background as I am, with all the same influences, likes and dislikes. It's like he's been in the band since day one."

Robert HART, a singer and songwriter who'd worked with Berhard Edwards in the group THE DISTANCE, became the final piece in the new BAD COMPANY puzzle.

"We knew about Robert for years," says Kirke, "he's either been tied up or we've been tied up. The only sort of audition he had was a couple of years ago when we took a live multi-track of a show in the States and we took Brian's vocal and had Robert sing in the studio to the rest of the track. The smiles were all over the studio. It was perfect."

"And all the elements were in place for BAD COMPANY to make a classic record. It had kind of gotten away from how MICK and myself see the BAD COMPANY ethos," Kirke explains, "we wanted to get back to the classic sound."

Accordingly, COMPANY OF STRANGERS was put together as a total group effort from start to finish.

"It's like a band again now," says Bucket, "we all write songs, we all co-wrote songs with each other, we went in and rehearsed like a real band. We went in and set up and recorded like a real band. Before we got told what to do most of the time. I think this comes out in the music. Mick and Simon are beside themselves with this. They really wanted to get back to the band's original vibe."

The title track is a perfect example of the collaborative spirit, a joint effort from HART, COLWELL and KIRKE.

"It's about a kid who leaves home and travels west to make his fame and fortune," says Kirke, "he gets into a fight and learns how things can unravel without being too aware of it. He is put in jail and comes out a changed guy. He tries to rob the Wild West equivalent of 7-11 and doesn't make it. He ends up being buried in the Company of Strangers on Boot Hill."

The album's first single DOWN AND DIRTY is a Mick Ralphs riff rocker, co-written by Bucket, in the tradition of CAN'T GET ENOUGH.

"This record is similar to some of the earlier albums in that MICK has several songs," says Kirke. "They bear a similar impact to MOVIN' ON and READY FOR LOVE, DOWN AND DIRTY, PRETTY WOMAN and GIMME GIMME are all between the eyes sort of things and it's all Mick. Although we all had a hand in PRETTY WOMAN, Mick came up with the riff."

From top to bottom, COMPANY OF STRANGERS rocks with the excitement of a band discovering itself and provides the kind of listening depth that only comes with great songwriting.

"The reason the songwriting is so strong," says Bucket, "is that it's almost like a band's first album where they've been on the road for two of three years and the first record has gotten all the songs that they've written during that time. We?ve been let loose to do what we want to do. We had 35 songs when we started making this record."

It's been a long hard road for BAD COMPANY but Kirke and Ralphs have seen it through and arrived back at the moment of their greatest inspiration.

"There was a time when it passed just being in a group and became a way of life," reflects Kirke. "It?s come full circle because this music could have been played 20 Years ago. It's worth all the trials and tribulations we've gone through over the last few years."


Related Links:


Bad Company
Official Website

Concert Reviews

Interview with
Bad Company (GW)

Interview with
Mick Ralphs (DL)

Interview with
Mick Ralphs (TCG)

Interview with
Paul Rodgers

Mick Ralphs,
Guitar Talk

Paul Rodgers

Paul Cullen,
Bass Player

Run with the Pack

Discography

Bad Company Lyrics

Bad Company Lyrics (Lyrics Depot)

Bad Company
Search Tool

"In Pencil"

Lucy's Photo
Gallery #2

Lucy's Photo
Gallery #5

Lucy's Photo
Gallery #7

Album Covers

Photos from the
Columbia Maryland
Concert, July 1996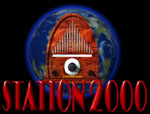 Concert in Dallas
Texas, August 1996


Memorabilia from
ROCKTOYS