FREE was the quintessential blues-rock band of the progressive rock era. Formed in 1968, in the wake of the Beatles, the Stones, Bob Dylan and Jimi Hendrix, Free were made up of four unique musicians.

Each one of them was uniquely talented, yet together they possessed a rare creative chemistry. Paul Rodgers is widely regarded as one of the premier rock vocalists, while the distinctive styles of Paul Kossoff (guitar), Andy Fraser (bass) and Simon Kirke (drums) have exerted a deep influence on later musicians.

In the five years between 1968 and 1973, Free produced five albums, all continuously in demand, which contain a richly varied range of classic songs.

In addition to such well loved hits as "All Right Now", "Little Bit of Love", "My Brother Jake" and "Wishing Well", Free's song list of great songs includes "Fire & Water", "I'll be creeping", "Be my friend", "The Stealer" and "Mr. Big". These cover a spectrum ranging from the raunchy, laid back, sexy lurch of "Catch a Train" to such tender and subtle ballads as "Oh I Wept".

The characteristic feel of a Free song is stealth on a leash in an atmosphere of uncluttered hard-edged musicianship.


---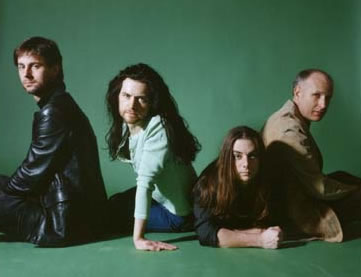 FREE AGAIN is a four-piece band with the same musical line-up as FREE.

STEVE LOGAN - VOCALS

STEVE GAUNT - BASS

JIM BIRD - GUITAR

JUSTIN HILDRETH - DRUMS


---
When you attend a FREE Again concert, please make yourself known to the band
---
Related Links:
Biographies

Concert Reviews


For band information, send email to FREE Again.