Where in the world is ... Paul Jupp?
Lucy is looking for Paul Jupp, circled in the photograph below. The picture was taken in 1970 in London. If you recognize any of his friends, please tell them to contact me by email.
Paul Jupp grew up in Highbury and Islington, attended Hackney Technical College, and would be 50 years old now. He was a huge Free fan and was with me the first time I met Free at a gig in Croydon.
Anybody with information leading to successful contact with Paul Jupp will be rewarded with a unique photograph of Free from Lucy's collection.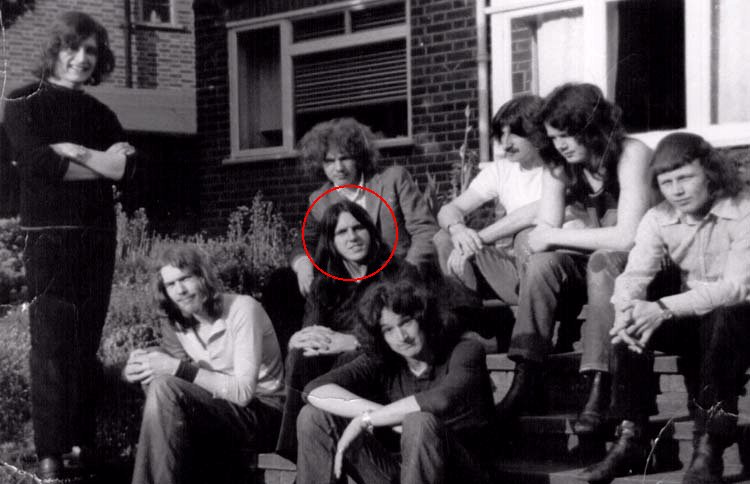 Stormporch
The members of this rock band were friends of Paul Jupp.