R E V I E W S

September 1, 2001
Dallas



S I T E
L I N K S



Dallas, Texas
September 1, 2001
Review by Lucy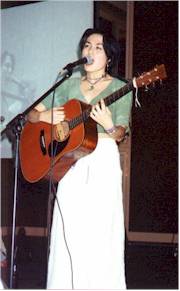 Well, this makes a nice change, writing a review about the children of PAUL RODGERS. Yes, BOA son and daughter of our dear Paul Rodgers. They were flown from the UK to the USA for an Anime Convention which was held at the Intercontinental Hotel in Dallas.
Rob and I flew into Dallas for the weekend to catch BOA as I had never seen the whole band, only the accustic sessions with Jasmine and Stephen. We flew in the same day as the show. Showtime was meant to be at 8pm but due to technical difficulties was running late.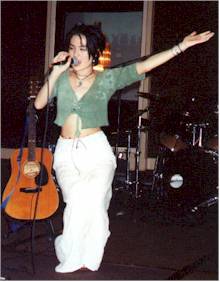 Rob and I attended a meeting before the show which is where we first saw Jasmine and Steve. Then we planned to meet them after the show. The venue was in a banquet hall which seated around 1500 people. And it was sold out. The show started about 8.30pm and unfortunatly the keyboard player Paul Turrell did not play. But the band continued, with the four piece band. Stephen on guitar and vocals, Jasmine Vocals and guitar, Alex Caird on bass and lastly Lee Sullivan on drums. Boa fans were just wild at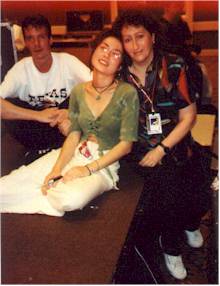 this gig, they played many numbers from their latest CD TWILIGHT you can here some sound clips at the Pioneer record company. Songs like Elephant, Rain and, of course, Duvet were just awesome. Also it was a treat to hear two new songs which Boa plan to be releasing on their upcoming CD next year.
Boa's music is very unique, sounds of blues, folk, rock and a touch of western vibes. I must say that BOA's CD is one of my all time favorites. I do hope one day you all can go to a BOA gig. Lets hope they come back to the USA real soon. To learn more about BOA go to Pioneer Music.
Show rating 9 out of 10.
---